Catering Program
Some type of catering or special events happens in every healthcare facility. Requests are for formal dinners, business lunches or cookies and coffee for a meeting. Not all of the Catering Requests are scheduled in advance and often necessitate a last minute response.
Managing the food and labor expense to provide the catering service can either fit into the day's activities or be a source of extra work. Having a defined Catering Program with ordering guidelines, priced menus, and charging procedures minimizes the chaos. dk Foodservice Solutions, LLC can provide a comprehensive Catering Program that can be customized to meet the needs of your facility.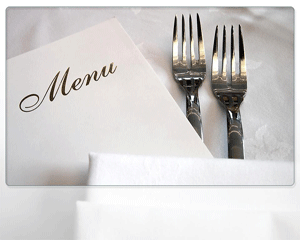 Catering Program Services Include
Policy & Procedures
Catering Menu
Catering Request and Charge Forms
Staff Training
Customer Service
Meal Presentation
Equipment Recommendations
Please contact us at ksalisbury@dkfsolutions.net for information on how to address your Catering Program.